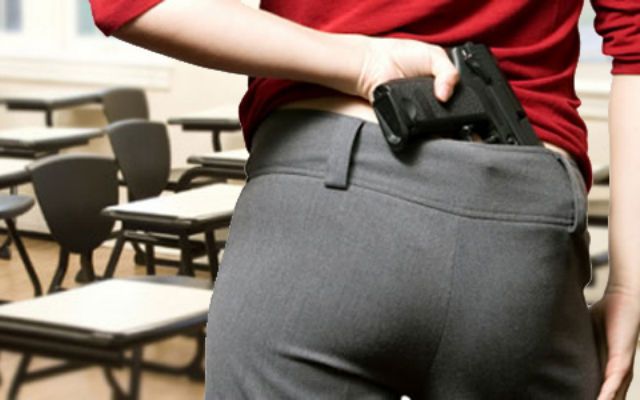 Campus carry fails in NH House 231-110, State Senate amendment means schools will get public hearing on gun free school zones
Concord, NH – Today the NH House soundly voted down HB 1542, which would have forced universities and community colleges in New Hampshire to allow firearms on campus, by a margin of 231-110. The bill was opposed by university administration, law enforcement, students, and parents. At the same time this morning, Senator Martha Hennessey (D-Hanover) introduced an amendment on the Senate floor to clarify that local school districts can establish and enforce gun free school zones. While federal law allows schools to do so, state politicians like Governor Chris Sununu have vocally opposed local school districts protecting our children and a recent statement from the Attorney General's office has left school boards in murky water on state law.
Statement from Granite State Progress Executive Director Zandra Rice Hawkins:
"Guns have no place on college campuses and we applaud the House vote. We are pleased to see the Senate taking up an amendment to keep guns out of our elementary and high schools as well. Federal law clearly allows school districts to protect our children, but too many gun lobby backed politicians in Concord have stood in the way. In fact, the very first bill Governor Sununu ever signed into law allows dangerous individuals to bring guns into our elementary schools, and time and again he has opposed allowing schools to enforce gun free zones. It is time for all politicians, from Governor Sununu to our state senators and representatives, to safeguard our children from gun violence. This includes closing the background checks loophole, limiting the use of assault weapons and high capacity magazines, and creating safe spaces for our children to learn and grow."
Since 2009, Granite State Progress has tracked and weighed in on firearms policy at the state and federal level, and convenes the NH Gun Violence Prevention Coalition.
###
Granite State Progress is a progressive advocacy organization that addresses issues of immediate state and local concern. Granite State Progress works as a communications hub for the progressive community to provide a strong, credible voice in advancing progressive solutions to critical community problems.