Civil War (Or, Who Do We Think We Are)–A Film Screening and Panel Discussion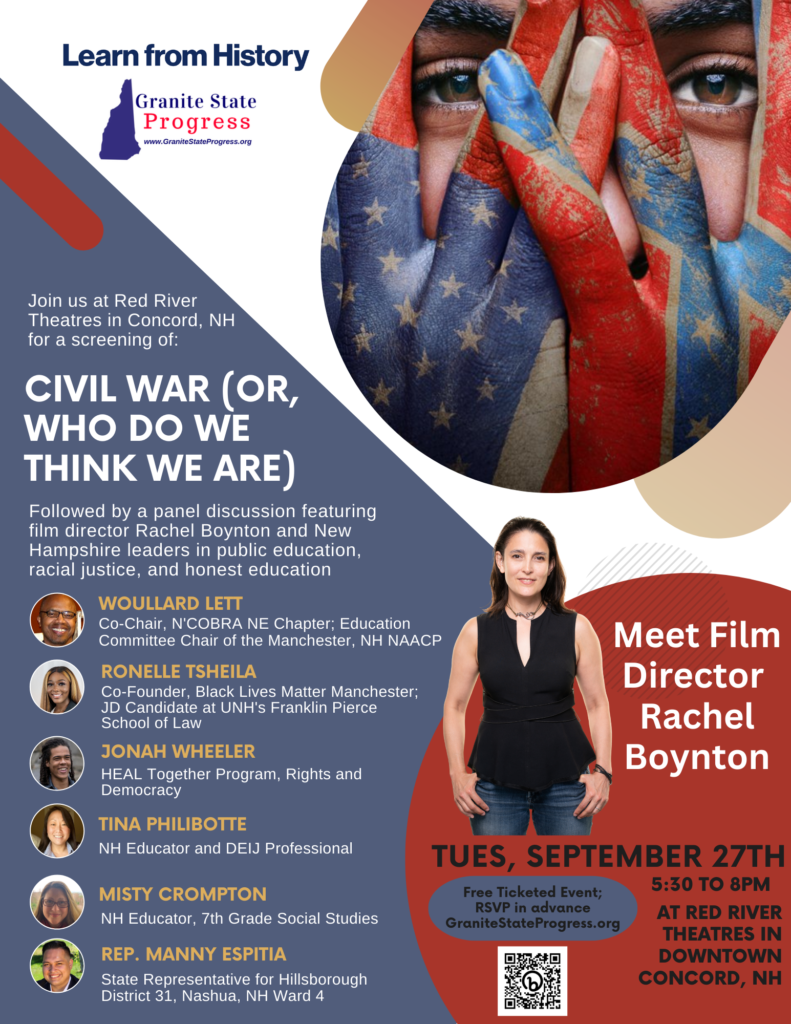 With so much attention focused on what's being taught in New Hampshire classrooms –– and classrooms across the country –– Granite State Progress and Learn From History invite you to an evening of impactful discussion with the people closest to the issue: educators, students, parents, and racial justice leaders from across New Hampshire.
The evening will kick off with a viewing of the documentary, "Civil War: Or Who Do We Think We Are" and end with a panel discussion with Granite Staters who care deeply about public education and teaching expansive history. We hope you leave this event motivated to protect public education and the students whose futures depend on its survival.
About the documentary: Civil War (or Who Do We Think We Are?)
Directed by Emmy®-nominated filmmaker Rachel Boynton, the film provides a look at how Americans portray the story of their Civil War, revealing a nation haunted by an embittered past and the stories it refuses to tell. Filmed from the last year of Barack Obama's presidency through the present, it interweaves insightful scenes and touching interviews to paint a portrait of the American psyche and the deep roots of its turbulent times.