Statement on Governor Chris Sununu's Belated Decision to Join Defense of ACA Lawsuit
In major election year switch, Sununu finally decides to defend New Hampshire voters' top issue concern of health care
CONCORD, NH – In response to Governor Chris Sununu's decision to join the bipartisan effort to defend the Affordable Care Act (ACA) in the courts, Granite State Progress Executive Director Zandra Rice Hawkins released the following statement:
"We thank Governor Sununu for finally joining the lawsuit to protect the Affordable Care Act, something he should have done almost two years ago. The outcome of this lawsuit could strip health coverage from tens of thousands of Granite Staters, raise premiums, end federal protections for people with pre-existing conditions, force seniors to pay more for prescription drugs, and put insurance companies back in charge of our health care.
We particularly appreciate Governor Sununu acknowledging that the GOP has no replacement plan for the ACA. Those seeking to repeal or overturn the landmark health care law have not offered a better vision for America in the decade since the law first went into place. We should not allow partisan efforts to take away health care from millions of Americans. We now urge Governor Sununu to stand up to the Trump Administration and vocally call on them to protect our health care."
The lawsuit to dismantle the Affordable Care Act was originally filed on February 28, 2018 and was joined by 19 other states. On April 9, 2018 a coalition of 17 states filed to intervene in defense of the ACA and has since grown. Granite State Progress and other members of the NH Health Care Coalition have repeatedly called on Governor Sununu to join the lawsuit in defense of the Affordable Care Act, holding several press conferences and visiting the Governor's office with constituent appeals.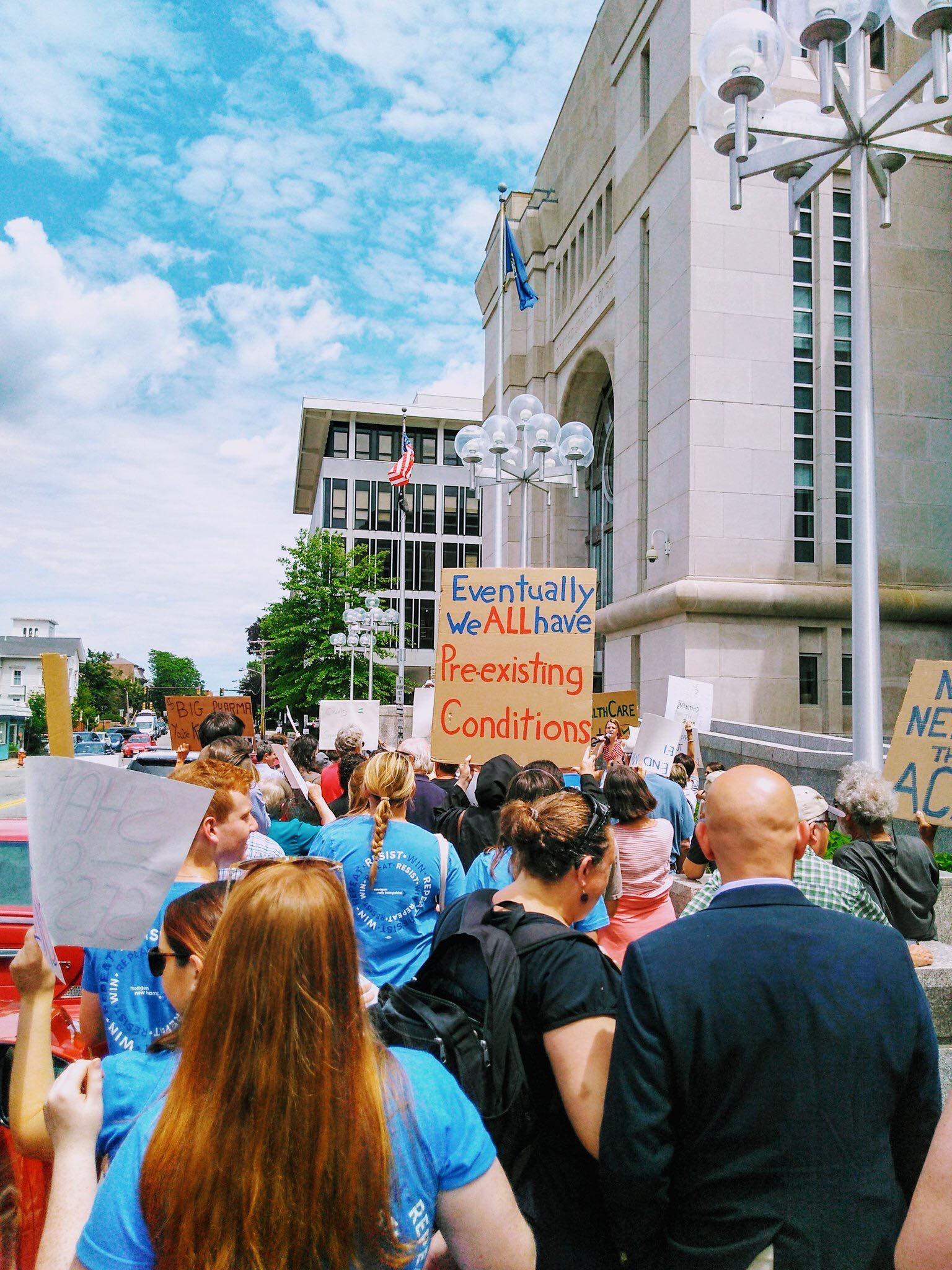 ###
Granite State Progress is a multi-issue advocacy organization that addresses issues of immediate state and local concern. Granite State Progress convenes the NH Health Care Coalition, a grassroots coalition of organizations and advocates working to defend and advance access to quality, affordable health care for every Granite Stater.