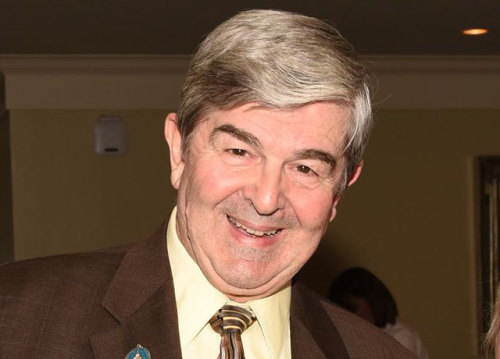 CONCORD, NH – Today Rep. Ken Weyler (R-Kingston) resigned as chair of the Joint Fiscal Committee and House Finance Committee, after weeks of spreading disinformation and endorsing conspiracy theories surrounding the COVID-19 pandemic. 
Statement from Zandra Rice Hawkins, Executive Director of Granite State Progress:
"This resignation is a step in the right direction but comes weeks too late. Governor Sununu and Speaker Packard should have immediately removed Weyler last month when he got into a verbal altercation with one of our state's top public health officials and spread disinformation and conspiracy theories. Hopefully this resignation indicates that the Executive Council and Joint Fiscal Committee will now swiftly act to accept the $27 million federal grant to increase vaccination outreach. One of the top priorities of the Sununu Administration should be to get our communities vaccinated and keep Granite Staters safe from the ongoing COVID-19 pandemic."
"It is worth noting that this resignation only comes after Sununu was forced to take a position on whether Weyler should remain in the role, which is exactly why Sununu should stop dragging his feet and start calling outright for the resignation of elected officials who spout conspiracy theories and racist, antisemitic, or violent rhetoric. Sununu and Packard should use this opportunity to make clear to their Republican colleagues that spreading conspiracy theories about COVID-19 is indefensible and dangerous."
Background
During the past month Rep. Ken Weyler and his Republican colleagues have taken multiple anti-science and anti-public health actions. In the past three weeks alone:
Governor Sununu canceled the last Executive Council meeting after COVID-denying extremists stormed the meeting and verbally threatened public officials over a federal grant to increase vaccination rates in New Hampshire. Two additional legislative meetings and a campaign event were also cancelled.
Governor Sununu has historically been quick to criticize Democratic lawmakers but slow to hold accountable members of his own party. Despite statements of public condemnation, Complicit Chris Sununu has yet to call for the resignation of Rep. James Spillane or Dawn Johnson, both of whom have shared racist, antisemitic material while in office.
###
Granite State Progress is a progressive advocacy organization that addresses issues of immediate state and local concern. Granite State Progress works as a communications hub for the progressive community to provide a strong, credible voice in advancing progressive solutions to critical community problems. Visit https://granitestateprogress.org/ to learn more.