ICYMI: Governor Chris Sununu Compares Racial Justice Protests to DC Insurrection, Calls Both "Extremism" in NHPR Interview
Sununu: "They are both completely inappropriate and appalling"
CONCORD, NH — In a NHPR Morning Edition interview just days before MLK Jr Day, Republican Governor Chris Sununu called some racial justice protests last summer a form of extremism on par with the recent violent attempted coup in DC. The interview comes a week after Sununu questioned the election integrity of other states during his inaugural speech and downplayed the responsibility of those rioting in DC.
Radio Excerpt: Governor Chris Sununu (R-NH) Calls Racial Justice Protests 'Extreme' 'Appalling' 'Completely Inappropriate' 'Not Acceptable'
Chris Sununu: Sure. Look, I think, you know, I don't think we'll ever get a sense where the inauguration is done, we're okay now. No, that would be very irresponsible. I think as a culture, as a society, we need things to kind of tamp down with the extremism, tamp down with the over-emotion and that kind of, not hyperbole, but that extreme response, one way or the other, where levers are getting pulled. And so I have confidence that as we come out of COVID, because I think it is related, like this isolation, these amped up feelings that we all had through 2020. It doesn't just stop on a dime. We have to come out of it and we're going to be prepared all the way through.
Rick Ganley: Are you equating, though, some of the extremism on both sides? Are you equating that extremism?
Chris Sununu: No, no, I wouldn't equate it. They're two very different things. What we saw over the summer with the cities burning, and all of that and the frustration there is very different. And frankly, an insurrection against the government, right? But they are both forms of extremism. They are both completely inappropriate and appalling. They're not acceptable anywhere, has nothing to do with politics. It's just completely unacceptable. It's un-American."
(NHPR Morning Edition, Sununu: It's Time To Move On From Extremism In 2021, 1/15/21)
Granite State Progress Executive Director Zandra Rice Hawkins released the following statement: "Sununu continues his wink and nod to extremist factions, calling some of the Black Lives Matter response last summer 'hyperbole' 'extremism' and 'over-emotion.' The effort to dismantle white supremacy and stop the murder of black and brown people, and the frustration and pain driving it, is in no way comparable to a violent staged coup on our nation to overturn an American election and perpetuate those same problems. Sununu can't claim he is not equating the two and then in the next breath do that very thing."
Granite State Progress notes that Sununu has yet to call for the resignation of State Reps James Spillane (R-Deerfield) and Dawn Johnson (R-Laconia) who recently posted racist, anti-Semitic material; or for that of (6) Republican State Reps who declared the State of New Hampshire null and void.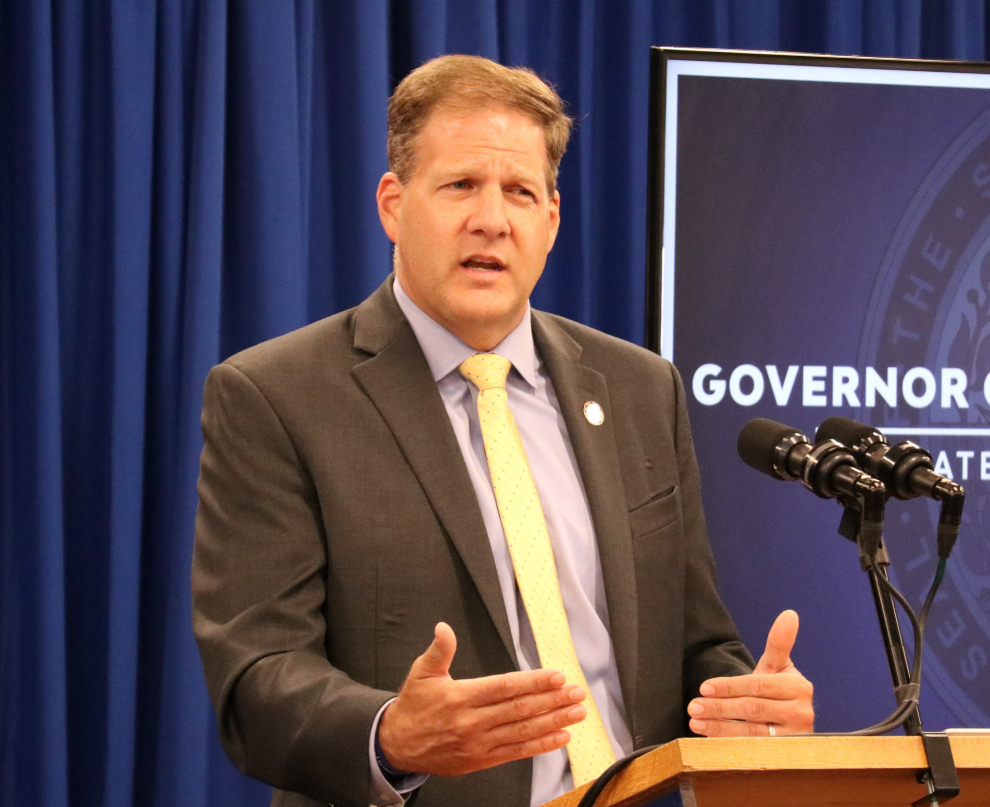 ###