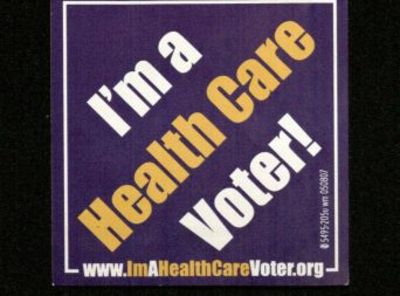 Concord, NH – The U.S. House of Representatives voted today to pass the American Health Care Act, otherwise known as TrumpCare. Statement from Granite State Progress Executive Director Zandra Rice Hawkins:
"The vote to take away health care from millions of Americans is a shameful display of partisan politics at its worst. House Republicans voted to take health care away from tens of thousands of Granite Staters, abandon Americans with pre-existing conditions, slash Medicaid, and raise health care costs for all families to give over $600 billion in tax breaks to the very wealthy and the big insurance and drug companies. Trumpcare will take us back to the days when insurance companies made all the rules. It will eliminate any requirement that insurers cover basic health benefits like prescription drugs, preventive services, and maternity care. It lets insurers charge people with pre-existing conditions whatever they want and it radically restructures Medicaid, over time cutting services to seniors, children and people with disabilities and shifting huge financial burdens to the state budget."
"For years Granite Staters donned 'I'm a Health Care Voter' stickers and called on candidates to fix our country's broken health care system. President Obama delivered on that promise and health care advocates were continuing efforts to improve coverage while bending the cost curve. During all that time opponents to health care reform failed to offer any meaningful ideas and instead continued their partisan path of obstruction. Now they have blown up every opportunity American families had to gain the coverage we all need to be healthy and economically secure."
"The President and the Republicans said their proposal would cover everybody and reduce costs. Instead, it takes health care away from at least 24 million Americans, raises costs, guts consumer protections from insurance company abuses, leaves Americans with pre-existing conditions at the whim of insurance companies, and makes radical, permanent cuts to Medicaid. The Republican repeal bill doesn't improve America's health care – it wrecks it. In New Hampshire, 247,000 Granite Staters with Medicaid or marketplace coverage will risk either losing it or facing big increases in premiums and out-of-pocket costs or cuts in benefits."
"We thank Representatives Carol Shea-Porter and Annie Kuster for listening to their constituents and standing strong against this disastrous bill, and we ask Senators Jeanne Shaheen and Maggie Hassan to also take a stand to protect people in New Hampshire by rejecting this bill on the Senate floor."
A fact sheet on how New Hampshire will be impacted is available here.
###
Granite State Progress is a progressive advocacy organization that addresses issues of immediate state and local concern. Granite State Progress works as a communications hub for the progressive community to provide a strong, credible voice in advancing progressive solutions to critical community problems.